Make A Fortune

In The Multi-Billion Dollar Liquidation Industry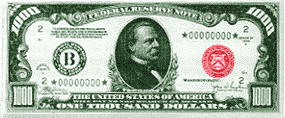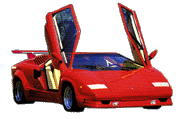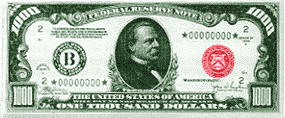 CASH! QUICK! EASY!
ATTENTION!!!
MANUFACTURERS... PUBLIC WAREHOUSES... ELECTRONIC WHOLESALERS/DISTRIBUTORS... IMPORTERS/EXPORTERS....
PLUS ALL OTHER WHOLESALERS/DISTRIBUTORS.
WE PAY CASH!
FOR UNWANTED, OVERSTOCKED OR OUTDATED MERCHANDISE THAT YOU NO LONGER WANT OR NEED.
We don't pay wholesale prices. We buy below cost.
WE PAY CASH! WE ONLY DEAL WITH COMPLETE CONSUMER GOODS. (TOTAL INVENTORIES, COMPLETE ITEMS/UNITS, even if it is 2 million units).
I locate distress merchandise that you no longer want or need.
(Outdated, Overstocked, or unwanted Merchandise).
FOR A PRICE QUOTE, CALL GRACE: (617) 532-4433
Or Email The Following Information To:
PLEASE SEND THE FOLLOWING INFORMATION
BY EMAIL, PHONE OR MAIL:
1] YOUR NAME
2] PHONE NUMBER (TOLL FREE IF ANY)
3] EMAIL ADDRESS (IF ANY)
4] FAX NUMBER (IF ANY)
5] PRODUCT COMPANY NAME/ADDRESS
6] STATE LOCATED IN
7] PRODUCT
8] DESCRIPTION OF PRODUCT
9] HOW OLD IS THE PRODUCT?
10] HOW LONG HAVE YOU HAD THESE ITEMS?
11] HOW MANY?
12] COLOR/SIZE OF PRODUCT?
13] IS THE PRODUCT MADE IN THE USA OR IMPORTED?
(IF IMPORTED, FROM WHERE?)
14] WHY DO YOU WANT TO LIQUIDATE THIS PRODUCT?
15] WHAT WAS THE RETAIL PRICE?
16] WHAT WAS THE WHOLESALE PRICE?
17] WHAT WAS THE MANUFACTURER'S COST?
18] HOW WAS THE PRODUCT SOLD? (Ex: Marked $12.00, Sold for $4.00)
FOR A PRICE QUOTE VIA MAIL, SEND THE ABOVE INFORMATION TO:
GRACE
Dept. Liquidations
P.O. BOX 1734
BOSTON, MA 02130
IF MAILING INFORMATION, MUST INCLUDE $2.00 (USA)
(OUTSIDE USA) $13 International Money Orders c/o Grace S.
Or, Email The Above Information To: simmonsliquidations@yahoo.com
Once information has been reviewed, a price quote will be sent by phone, email or postal mail.
(send your information by email and get a price quote within hours, 2 days tops)
NOTE: BEFORE MAKING A FINAL DECISION, THE PRICE QUOTE OFFERED HAS TO BE AGREED TO.
MERCHANDISER (YOU) ARE TO WRITE AN AGREEMENT LETTER INDICATIONG YOU AGREE
TO SELL YOUR GOODS FOR THE PRICE OFFERED/AGREED TO.
BEFORE ANY FINAL AGREEMENT/PAYMENTS ARE MADE, BOTH PRICE AGREEMENT LETTER AND (3) SAMPLE(S) OF EACH PRODUCT MUST BE SENT. ALSO, SEND YOUR COMPANY CATALOG (IF ANY). DO NOT SEND SAMPLE(S), COMPANY CATALOG, AND PRICE AGREEMENT LETTER UNTIL AN AGREEMENT HAS BEEN MADE. DELIVERY INSTRUCTIONS WILL BE GIVEN AT THAT TIME.
WHY LET YOUR UNWANTED, OVERSTOCKED OR OUTDATED MERCHANDISE (CONSUMER GOODS) COLLECT DUST - WHEN YOU CAN COLLECT CASH!!!
PHONE: (617) 532-4433
EMAIL: SIMMONSLIQUIDATIONS@YAHOO.COM
ADDRESS: GRACE, DEPT. MERCHANDISE LOCATOR
P.O. BOX 1734, BOSTON, MA 02130





VISIT MY HOME PAGE:

THANK YOU!!
(4/05)
Built & Maintained By AMERICAN BIZOPPS