Financial Freedom International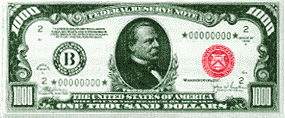 IMAGINE!!!
A LIFE WITHOUT BILLS
OR FINANCIAL PRESSURES....
An earth shaking opportunity!
Experts are calling it "The most powerful capital-generating system
ever released to a select public, period!"
People just like you are generating mind-boggling...
CASH FAST!
IMAGINE
the opportunity!...

COMPENSATION PLAN
The program has three phases. When you cycle
through the 1st Phase you will collect $4,000.
When you cycle through the 2nd Phase you will
collect $6,000. When you cycle through the 3rd Phase
you will collect $40,000. This means that you earn
$50,000 each time you cycle
The best thing is that every time you cycle through Phase 1,
you are automatically re-entered back into another Phase 1
without any additional out of pocket money. This keeps a
continual cash flow coming to you over and over. So you
never have to invest more money and go on getting as much
as you want over and over and over...
In addition, there are $9,000 in bonus money to be
collected after each cycle bringing the total per cycle to
$59,000.00 over and over and over....

ANYONE CAN TURN
$1,000 INTO $50,000
Over and over and over......
A 2-year old Company has developed a dynamic and
different approach that yields cash results fast.
Grandmothers, attorneys, truch drivers, people
just like you and me... anyone can do it!
There are no meetings to attend, no useless tools or products.
Since all of us on this planet heve the same desires,
then we all think a lot alike. We're just a group of people
with the same goals in life as you.
The Company has never missed a payment or paid late..
..ever! Its that simple! The one and only cost is
$1,000 just one time, but the rewards are tremendous!
We're a family of team members supporting each
other, and we'll always be there for you.

OUR MARKETING
TEAM OFFERS:
10 live conference calls weeekly, by invitation
only, no hype - just facts!
Pre-recorded 24 hour call at 1-800-443-1272
Fax-On-Demand 1-512-280-5898, Doc # 842
Your Sponsor is Jorge L. Contrearas
Tel: 1-305-207-2547
Fax: 1-305-207-9881
Toll Free: 1-888-508-9941
E-Mail: JORCELI@AOL.COM

(8/01)